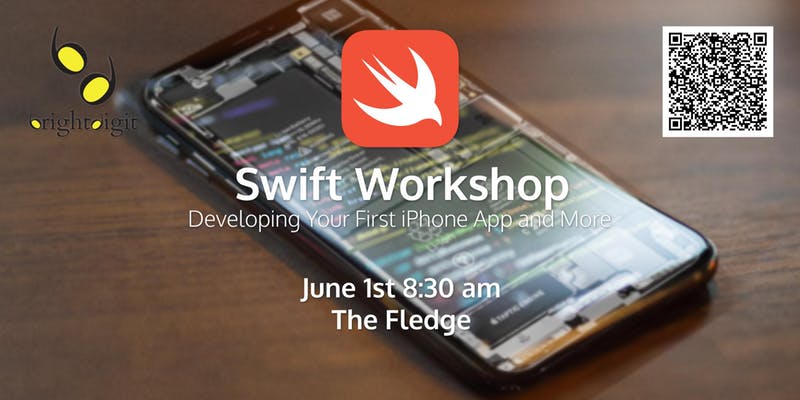 Learn How To Build An App on June 1st
On June 1st, we will be hosting a Swift Workshop at The Fledge in Lansing. If you are just getting interested in developing an app for the iPhone. This free introductory workshop will help you get started.
With Swift 5 and ABI stability, Swift has matured into a language ready for new adopters. In this talk, Leo gives an introduction to Swift development as well as its journey. In this session, Leo will cover the basics of the syntax and how it is similar to other languages. This session will explain some differences such as Optionals, Enumerations, and Error Handling. We then build our first iOS Application with navigation, tabs, and a table view. ... If you are interested in getting started with Swift and developing for the Apple Watch, you'll want to check this workshop out.
Be sure to register for the event at EventBrite. We look forward to seeing you there.