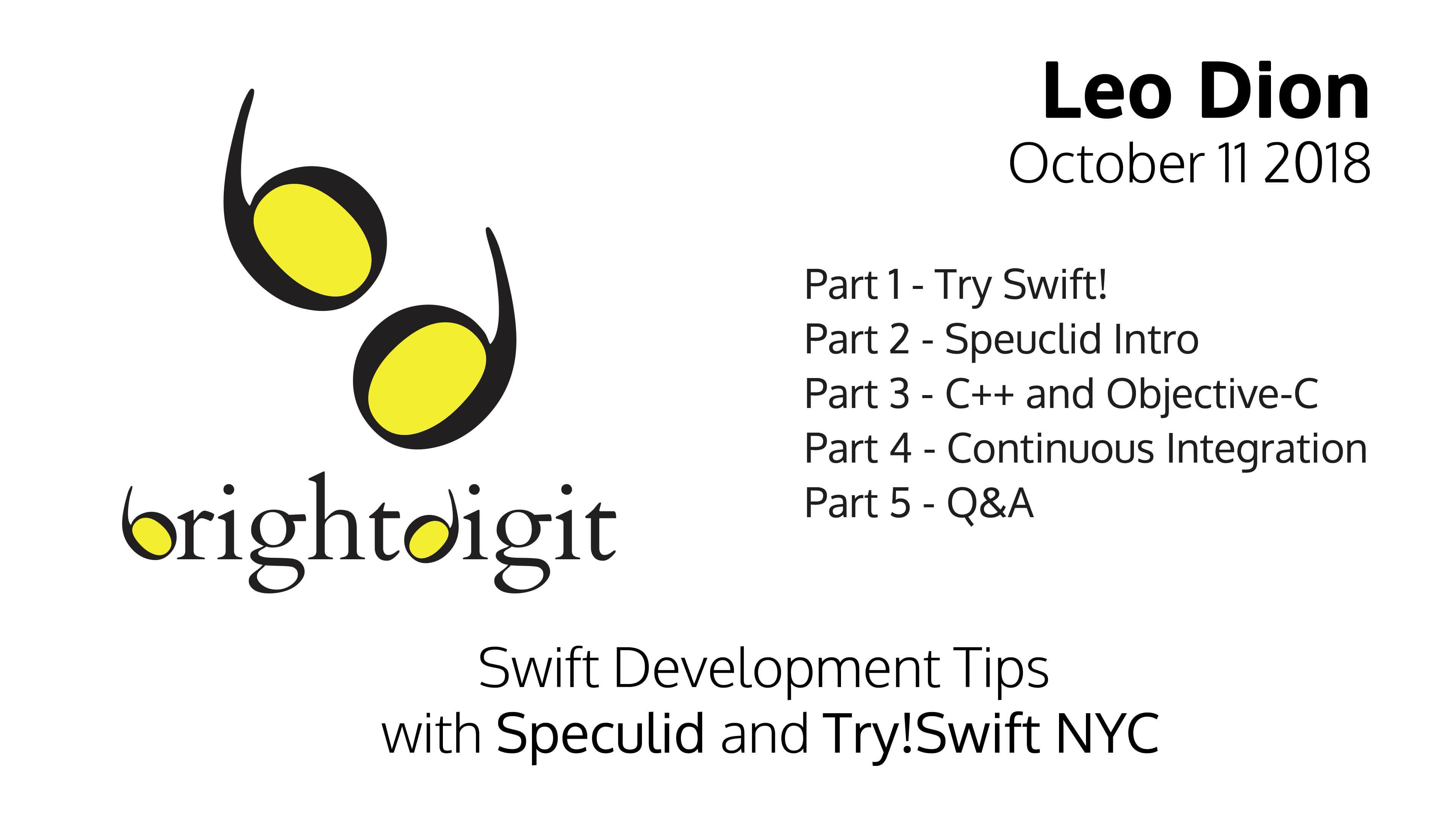 Swift Development Tips - Speculid & Try!Swift NYC 2018
On October 11, I spoke at Ann Arbor Cocoaheads at ArborMoon and gave some swift development tips. Specifically based my experience developing Speculid for macOS as well as Try!Swift New York.
Leo will share some thoughts on the challenges in building Speculid, such as using C++ libraries in a Swift app, continuous integration (Travis-Ci) and more. He'll also be freshly back from TrySwift in NYC and will share some of his observations on the Swift community.
If you are interested in the videos from Try!SwiftNYC 2018, they are posted on youtube. You can also access my slides as well. Be sure to check our other posts on managing graphics for Xcode as well as the development of Speculid for more swift development tips.